Transformative Megaprojects
Building on the success of our individual research projects, and with a strong belief in the talent and skills of our inspired faculty, we are furthering our goal of taking on some of the biggest challenges facing our world today. Our leadership team, through an extensive vetting process, has identified key areas of potential in which our combined expertise — backed by transformative philanthropic investment — can make a proactive, targeted impact. By marshalling our resources behind each effort, we will make game-changing contributions.
In 2018, the D. Dan and Betty Kahn Foundation enabled us to launch our first two megaprojects, designed to revolutionize precision health and robotics.
Each of our megaprojects is guided by a lead faculty member from each partner institution, with funding distributed as teams of researchers meet agreed upon milestones. 
Today, we seek expendable and endowed funds to propel forward full-fledged programs in areas that impact all of medicine and all of society's challenges. Those include: quantum science, a new interdisciplinary field in optics, physics and engineering that will enable new computing and imaging tools; the development of secure software for medical devices; drug discovery to advance new medicines and therapies; and the exploration of protein misfolding to discover novel therapeutic targets for many fatal and currently untreatable diseases. We continue to explore areas of great promise.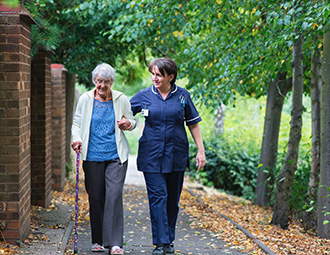 Revolutionizing Precision Health Among Older Adults
In the first effort, researchers from our three institutions are taking on health and aging by innovating in big data and computational effectiveness. We are exploring new technologies for collecting data from older adults, focusing specifically on the blood and microbiome; developing novel machine learning tools for modeling immune and microbiome trajectories of healthy aging; and pursuing the creation of a longitudinal dataset that can be securely shared across institutions for studying aging populations. Multidisciplinary collaboration will lead to important strides in the emerging field of precision health. Learn more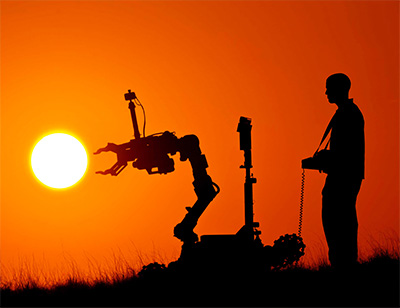 Enabling a Robotic Farming Revolution
Our second megaproject aims to advance the frontiers of robotics by identifying new principles, creating new technology and demonstrating innovations in autonomous systems. We envision robots designed with physical capabilities complementary to our own, so that rather than replacing humans, they can make existing jobs easier, particularly in agriculture. Robots can increase productivity, improve worker safety and allow workers to spend more time on the creative & engaging parts of their jobs. Learn more