11 Years of Vision, Leadership and Progress

THE MICHIGAN-ISRAEL PARTNERSHIP
for Research and Education
Call for Letters of Intent! 2023 MIPRE Grant Program
Deadline Extended to April 1, 2023
The Michigan-Israel Partnership for Research and Education (MIPRE), a collaboration among researchers at the University of Michigan, Technion – Israel Institute of Technology, and the Weizmann Institute of Science, is seeking letters of intent (LOI) for its 2023 grant competition. This research partnership launched in 2011 and is based in the U-M Office of the Vice President for Research (OVPR).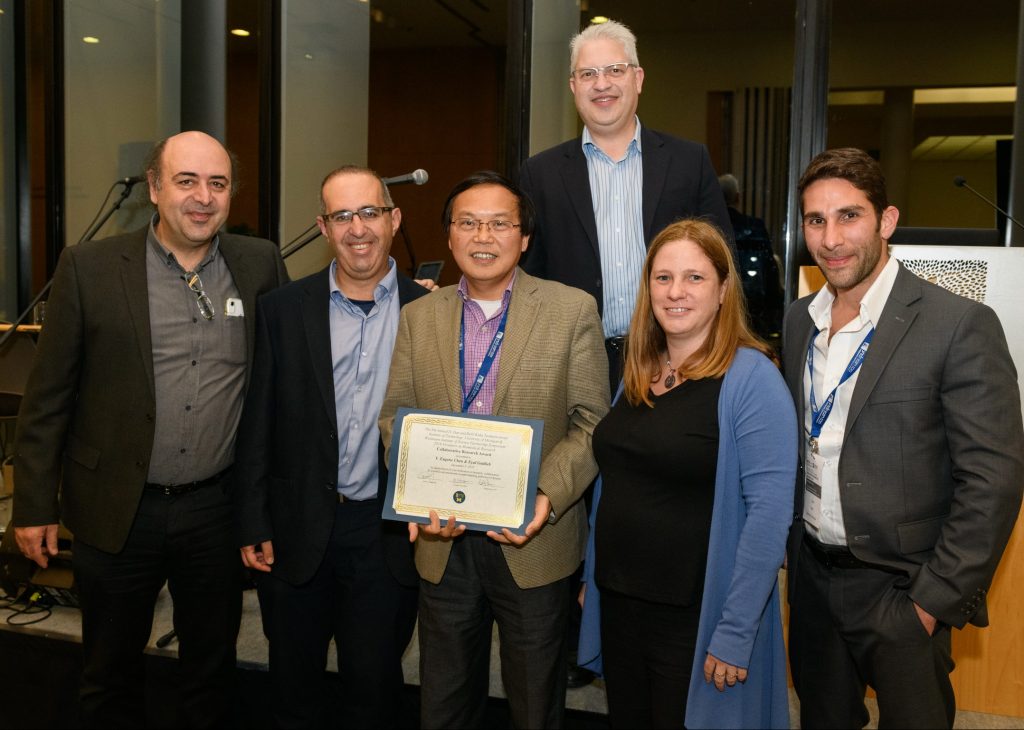 Eligibility
Teams must include one PI from U-M and one PI from either (or both) Technion and Weizmann.
The purpose of this RFA is to support meritorious research, to foster innovation, and to spur collaboration between three academic institutions in the areas of biomedicine and human health, leveraging complementary expertise and collaborative partnerships. You can view the RFA form for REFERENCE ONLY to help draft the LOI by CLICKING HERE.
Funding
Up to $50K for one year for joint projects.
Up to $100K for two years for joint projects with an appropriate budget justification.
Submission Deadlines
OVPR is only accepting LOIs at this time, and researchers can CLICK HERE to access the submission form. LOIs must be completed and submitted to michigan-israel-partnership@umich.edu by 5 p.m. EST on April 1, 2023.
All LOIs will be reviewed and a portion of those submitted will be selected to move forward to a full application process.
Those selected to submit full applications can expect a submission deadline in June of 2023. Directions on how to apply will be provided to those selected to submit full applications, however, please be prepared to submit full applications through the Competition Space portal.
The Michigan – Israel Partnership for Research and Education is entering a second decade as a catalyzing force for breakthroughs that will improve the human condition. Driven by vision, academic rigor, and philanthropy, our mission is to facilitate relationships across disciplines and across the globe to advance the most promising areas of medicine, science and engineering.
Join a troika of renowned institutions — the Technion-Israel Institute of Technology, the Weizmann Institute of Science and the University of Michigan — in leading the free exchange of ideas and enabling transformative, collaborative research. The opportunities to fuel progress in heart disease, cancer, robotics, and more are boundless.
"The partnership is a natural extension of Dan Kahn's vision and an opportunity for three of the world's great universities to pursue transformative research advancements in health, science and education. We hope to inspire others to support this incredible cause."
Lawrence A. Wolfe, President of The D. Dan and Betty Kahn Foundation
Revolutionizing Precision Health Among Older Adults
Researchers at U-M, Technion and Weizmann are working together to address two major challenges related to aging.  Recognizing the high potential for impact, researchers propose combining their joint strengths in data science, immunology and infectious diseases to address these challenges.
Enabling a Robotic Farming Revolution
Researchers at U-M, Technion and Weizmann are working together to combine cutting-edge advances in assistive robotics, robot autonomy, advanced mechanics, computer vision, machine learning and human-machine interfaces to make farming safer, easier and more productive.
Our research grant program is propelling innovation and relationships forward to address these diseases and to advance efforts that may impact all of science and medicine.
In 10 years, our partnership has funded 60 collaborative projects, and the number of applications continues to grow. In our first year, we awarded two grants of $25,000 to teams of scientists that had at least one partner in Israel and one at U-M. In our latest round of funding, we were able to distribute $1 million — grants of $100,000 each to 10 collaborative teams.