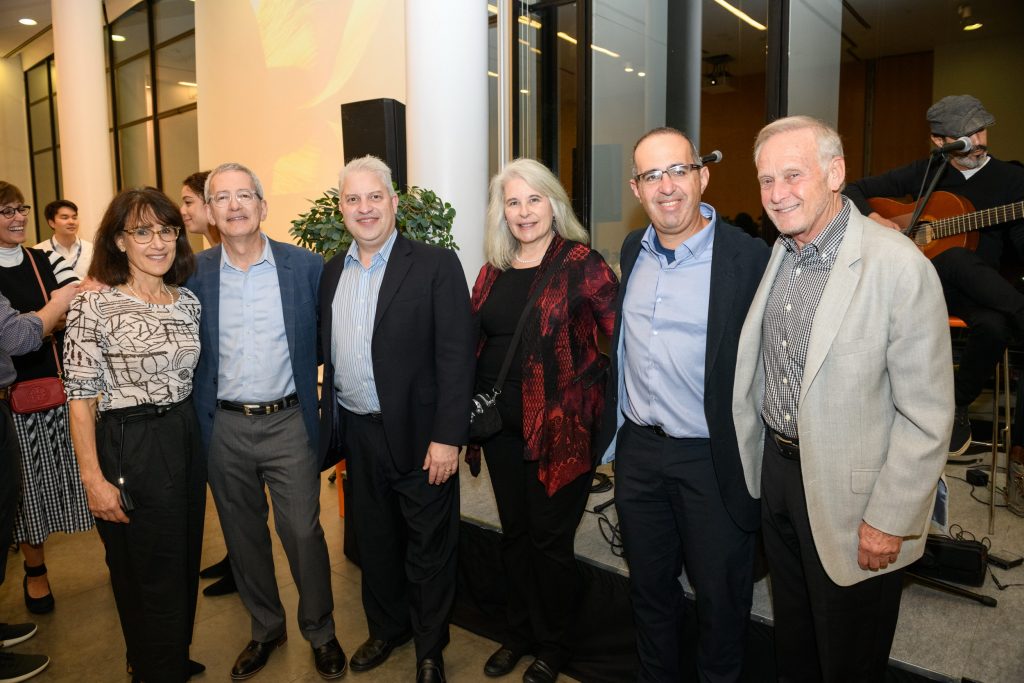 Giving to the Partnership
The Michigan-Israel Partnership for Research and Education has been a thriving, collaborative program since its inception in 2011. In 10 years, we have leveraged the insights of entrepreneurial scientists and the skills of clinicians and biomedical researchers from three of the finest Israeli and American universities. We have built a portfolio of scientific achievements; fostered lasting collaborations across medical, scientific, and engineering disciplines; and shown that there is no end to what we can accomplish. We find ourselves now in a world where a pandemic has changed all of our lives — and science has the only answers. Our leadership and faculty can't help but see the needs, challenges, and hopes of the future — and want to do all they can to meet them. You, too, may feel that pull. Join us as we envision our next decade and beyond. This is an effort that can only be realized through passion, dedication, and generosity. We are honored to work alongside you to secure a legacy of camaraderie, academic freedom, and scientific progress that will forever change the world for the better.
"This work, and the ongoing fruitful collaboration between my lab and that of Dr. Santhi Ganesh at the University of Michigan, could not have been done without the funds we received. Many thanks for the help."
Peleg Hasson, Ph.D.
Associate Professor, Department of Genetics and Developmental Biology
Head of the Tissue Development Laboratory, Ruth and Bruce Rappaport Faculty of Medicine
Technion-Israel Institute of Technology
Coming of age during the Great Depression taught D. Dan Kahn many valuable life lessons. With hard work and his genuine good nature, he learned to survive and succeed despite many obstacles. But he never forgot his humble beginnings. His generosity and dedication to making the world a better place will be his enduring legacy. It is carried on by the D. Dan and Betty Kahn Foundation, named for him and his wife.
From the time Bruce Goldman was a child, his family taught him the importance of giving back. He has carried that legacy through his career and into retirement. Bruce and his wife, Lisa, have touched the lives of countless individuals through their involvement with and support of a wide range of causes.